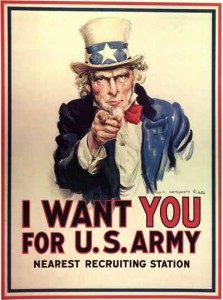 Weston Historical Society to Commemorate
100TH Anniversary of World War I with A Remembrance
The start of one of the deadliest conflicts in history will be commemorated this coming September and October through a series of movies, lectures and exhibits.
World War I, once depicted as "the war to end all wars," lasted from June 1914 to November 1918. Over that time, it would spread across five continents and involve Austria, Serbia, Russia, Germany, France, Great Britain, the US and thirteen other countries. More than 55 million men were mobilized. Nine million of them would lay dead by the war's end, as would an estimated seven million civilians.
As summarized by The New York Times, "The war destroyed kings, kaisers, czars and sultans; it demolished empires; it introduced chemical weapons, tanks and airborne bombing; it brought millions of women into the work force, hastening their legal right to vote. It gave independence to nations like Ukraine, Poland and the Baltic countries and created new nations in the Middle East with often arbitrary borders; and it brought about major cultural changes, including a new understanding of the psychology of war, of shell shock and of post-traumatic stress."
The World War I Remembrance series is supported by contributions from Fairfield County Bank and Weston Center Associates and programs are jointly sponsored by the Weston Historical Society and the Friends of the Weston Public Library.
Movies
The Guns of August
All Quiet On the Western Front
Sergeant York
War Horse
Lectures
Dr. Michael Nolan – The War To End All Wars: The Beginning
Dr. Glenn Gordinier – The War on the Seas
Major Andrew Florney – The Strange Careers of General Pershing and the U.S. Army
Dr. Troy Paddock – The Aftermath
Exhibition
Here we bring together a wide range of artifacts, photographs and memories of that War. Included are recruiting and other posters with patriotic themes as well as uniforms worn by our "Doughboys." A special display is devoted to an unlikely hero of the war: New Haven born "Stubby the War Dog," whose "nose" for impending gas attacks saved many lives and earned him a range of medals.
Most importantly, on display are personal memorabilia that ties Weston residents, past and present, directly to the conflict.
Click here for the entire Remembrance Schedule