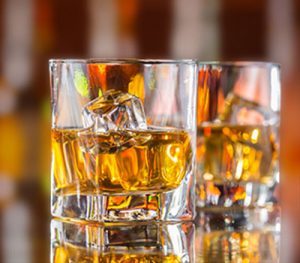 The Weston Historical Society is teaming up with Diageo to present its third annual Spirits Tasting on Saturday, April 22nd, from 7:30 to 11 p.m. at the Weston Historical Society Museum, 104 Weston Road. Tickets can be purchased online here.
A Diageo "Scotch Ambassador" will present a Scotch tasting, and give a history of this century's old blend first distilled in Scotland. In addition, Diageo will provide mixed drinks, and a selection of wines and craft beer. Marcia Selden Catering & Events will cater the event with an array of hors d'oeuvres, bar bites, and desserts.
The Scotch Tasting will feature fabulous silent auction prizes, including a private cocktail party for 20 catered by Marcia Selden Catering, and two Jet Blue airlines tickets to anywhere in the world. Plus, there will be a special prize for Historical Society members of Johnnie Walker Scotch.
The cost is $70 per person and can be purchased here. Bring your friends! The event is open to members and non-members, adults only.
The tasting fund-raiser will benefit the society's preservation work and support its educational programs and upcoming exhibits, following on the success of its World War II Exhibit. The Society is looking forward to its upcoming exhibit on Weston's Volunteer Fire Department.
The event is open to the public (adults over 21).
Diageo is a global leader in beverage alcohol with iconic brands in spirits, beer and wine. Diageo owns the top two largest spirits brands in the world, and 20 of the world's top 100 spirits brands. Their North American business is headquartered in Norwalk, Connecticut.
Click here to view the Save the Date flyer.