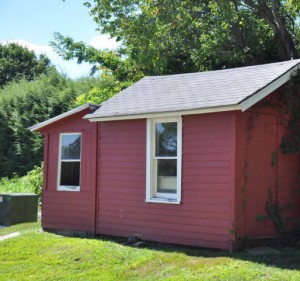 The Bunk House
To the south of the barn is a small building with a chimney. This is all that remains of a bunk house used for hired help in the late 1800s. More than half of the building was removed and is now part of a larger house adjacent to the Coley property.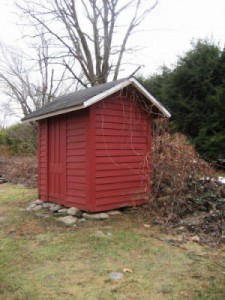 The Smokehouse
This small house was used by the Coleys to cure hams and bacon. The interior has been blackened by years of smoking.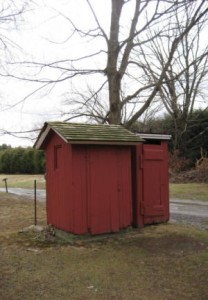 The Outhouse
This farm has two outhouses or privies. Because the property has been in the same family for over 140 years, it is assumed that there were other ones that were demolished as they decayed.