Music at the Barn outdoor concerts return for its third season! This year's series of four Music at the Barn performances will be held at the Weston Historical Society's Coley Homestead, 104 Weston Road. No reservations are required. Bring a lawn chair, blanket, favorite food and beverage, and enjoy the entertainment. All concerts start at 5:30 PM. In the event of rain, we will move the music inside. Admission is $10 per member, and $15 per non-member. Kids are free.
NEXT CONCERT: The Chris Coogan Quartet – Sunday, August 27 AT 5:30 P.M.
---
Sunday, May 21 – Old School Revue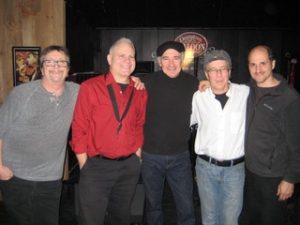 "Absolutely none of today's favorite Music"…showcasing the Great American Soul and Jazzbook, with the most unusual and "quirky" repertoire of vintage chestnuts from the past 60 years.
From Joe Tex to Jobim, Old School Revue performs great songs you love – but rarely hear live. Enjoy numbers by the architects of old school R&B, Jazz, Blues, Swing and Soul like Booker T. & The M.G.'s, Steely Dan, Quincy Jones, The Band, Stevie Wonder, The Beatles, Doris Troy, Koko Taylor, Bonnie Raitt, and Stan Getz. Versatility, good listening, good fun, musical surprises and audience satisfaction are their priorities…the Old School way.
http://oldschoolmusicproductions.com/Old_School_Revue.html
---
Sunday, June 25 – Otis and the Hurricanes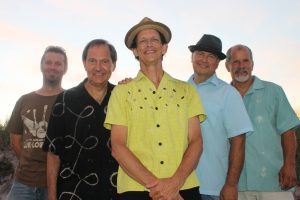 Otis and the Hurricanes play the roots of American Rock 'n Roll influenced by the likes of Fats Domino, Professor Longhair, Little Feat, The Funky Meters, Alan Toussaint, Delbert McClinton, and the legendary Chuck Berry. The Hurricanes are a group of veteran musicians who will rock the barn! Chris "Otis" Cross is the voice of the Hurricanes. His friends named him "Otis" at the age of 12 when he picked up a Fender Telecaster and bent his first blues note. He has opened for and played with musical icons like James Montgomery, Mark Naftalin, Buddy Guy, Johnny Winter and Buckwheat Zydeco.
http://www.otisandthehurricanes.com
---
Sunday, July 23 – P.J. Pacifico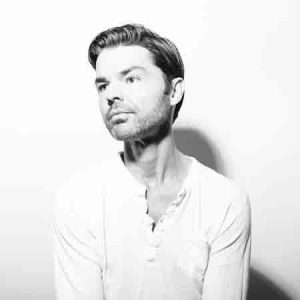 Singer-songwriter P.J. Pacifico returns to Weston for his third "Music at The Barn" performance. Pacifico, a recording artist for Viper Records, is known in indie music circles for his serene and thoughtful brand of introspective folk and pop music. Joining P.J. will be young singers from the cast of "Peter Pan Reimagined: Pirates and Pixies with New Paradigm!", including Weston's Scarlet Tanzer. Together they will perform his hit song "Love is Stronger than Hate" which was written following the Orlando Night club shooting for Stars for Hope, an organization that brings disaster relief and goodwill to communities experiencing tragedy.
On his acclaimed new Viper Records EP 'Ready to Run', singer P.J. Pacifico takes a leap of faith and leaves behind the acoustic guitar stylings that were his trademark sound for many years. Focusing instead on synthesizers as the backdrop to his intense, emotional lyrics, Pacifico has earned raves. Elmore Magazine, in an Exclusive Premiere, described the title track as "A synth driven power ballad, with a killer hook, eighties vibe, and deliciously raspy vocals that you very well might mistake for early Rod Stewart." And AbsolutePunk, in an 8.8 (out of 10) review, raved, "Ready to Run dabbles in the realms of pop and the results are truly dynamic. The EP opens with "All For Something," a piano-tinged triumph of enveloping, celestial synths and an environment that is both hypnotic and transfixing." On the centerpiece track 'Among the Living', Pacifico tackles his survivor's guilt in a cathartic song he's struggled to write since his chemotherapy ended, twenty years ago.
P.J. has built a name for himself over the past few years, with a number of CD & EP releases via Viper and gaining credibility in indie singer-songwriter circles for his serene and thoughtful brand of introspective folk and pop music. He tours Europe at least once a year, with radio play in the Netherlands (Radio 1, 3FM) and the U.K. (BBC radio). Pacifico has evolved from a beloved, under-the-radar, Connecticut-based road warrior to an international-profile indie, and has been covered in national outlets ranging from M Music and Musicians Magazine to American Songwriter to iTunes Editorial and more. He recently signed a licensing deal with Razor & Tie Publishing and will be announcing new tour dates soon.
---
Sunday, August 27 – The Chris Coogan Quartet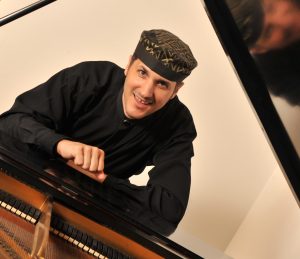 Chris Coogan is a jazz musician – the New York Times calls him "a masterful pianist." Chris has played with Dave Liebman, Randy Brecker, Lew Soloff, Jimmy Vivino, John Tropea, Chris Parker, Harold Danko, Paul Shaffer, Freda Payne, Kelli O'Hara, Stevie Van Zandt, Ronnie Spector, Darlene Love, Phoebe Snow, Ben E. King, Lesley Gore, Gene Wilder, Tevin Campbell, Steven Van Zandt, Chevy Chase, Joe Bouchard of the Blue Oyster Cult, Jane Powell, Genna Elfman,Tonja Walker of One Life to Live, Kristen Chenoweth, Marilyn Maye, Ivan Rutherford, Kevin Gray, Carol Burnett, Rosie O'Donnell, Shawn Colvin, Whoopie Goldberg, and Jim Naughton. His Gospel credentials include performing with Take 6, Al Sharpton, Jesse Jackson, Maya Angelou and Richard Smallwood. Locally, he directs the Good News Choir, a community choir that features his compositions and performs at local churches and events.
Most weekdays, Chris teaches jazz piano and balances gigs with his jazz quintet. He has recorded over 8 CDs featuring his original jazz and gospel music. On television, Chris has played piano on Celebrity Jeopardy, the Arsenio Hall Show, and has written and performed original Gospel music for PBS on a prime-time documentary on the evangelist Amy Semple Mcferson with Emmy award winning composer Brian Keane. Also with Brian, he has performed 'whorehouse piano' for the hit series 'Copper'on BBC America. His piano playing was featured on BBC hit show, "Copper" produced by Barry Levinson. Chris has written 4 national spots for the Humane Society and has performed on many other jingles. Chris has also performed for Martha Stewart, Joanne Woodward, Paul Newman and for former President Bill Clinton and Hillary Clinton. Chris states, "I bring people together with music."
---
The Weston Historical Society thanks our sponsors: KMS Partners, Fairfield County Bank and Cohen & Wolf P.C. for making Music at the the Barn possible.