Music at the Barn outdoor program returns this summer after a successful launch last year. This summer's series of four Music at the Barn concerts will be held at the Weston Historical Society's Coley Homestead, 104 Weston Road. No reservations are required. Bring a lawn chair, blanket, favorite food and beverage, and enjoy the entertainment. In the event of rain, come anyway! We will move the program into the barn.  Admission is $5 per member, $10 per member family (2 adults and all kids under 18), $10 per nonmember, and $20 per non-member family (2 adults and all kids under 18). All concerts 5:30 PM – 7:00 PM.
---
Sunday, May 15 – Suzanne Sheridan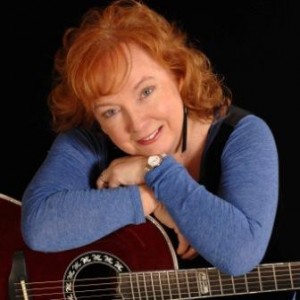 Singer-songwriter Suzanne Sheridan will introduce the Weston Historical Society's summer Music at the Barn program on Sunday, May 15th.
Suzanne, a guitarist, has traveled throughout the Northeast, Canada, and Australia performing her tribute to the music of Joni Mitchell and Leonard Cohen. "I want to share my love for Joni and Leonard and create new fans for their music and their poetry and lyrical wisdom. Their artistry gets under your skin and becomes a part of you – forever."
She will be performing with the Suzanne Sheridan Band – "A Little Joni, A Little Leonard, and Lots of Rock and Roll": Suzanne Sheridan on vocals and guitar, Bob Cooper on keyboards, Joe Meo on sax and vocals, Jake Habegger on drums.
Her first jingle as a singer was "Join the Pepsi People" for Pepsi Cola Company, which won the coveted Clio Award. She also sang on many jingles for companies such as Hasbro Toys' "Weebles", Hardees, and Texaco. In New York City she played at Gerties Folk City, The Bitter End, and Reno Sweeny's. She also wrote music for the PBS children's show "THE ELECTRIC COMPANY."
---
 Sunday, June 12 – P.J. Pacifico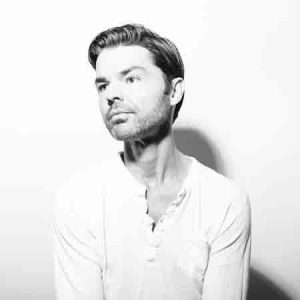 On his acclaimed new Viper Records EP 'Ready to Run', singer P.J. Pacifico takes a leap of faith and leaves behind the acoustic guitar stylings that were his trademark sound for many years. Focusing instead on synthesizers as the backdrop to his intense, emotional lyrics, Pacifico has earned raves. Elmore Magazine, in an Exclusive Premiere, described the title track as "A synth driven power ballad, with a killer hook, eighties vibe, and deliciously raspy vocals that you very well might mistake for early Rod Stewart." And AbsolutePunk, in an 8.8 (out of 10) review, raved, "Ready to Run dabbles in the realms of pop and the results are truly dynamic. The EP opens with "All For Something," a piano-tinged triumph of enveloping, celestial synths and an environment that is both hypnotic and transfixing."  On the centerpiece track 'Among the Living', Pacifico tackles his survivor's guilt in a cathartic song he's struggled to write since his chemotherapy ended, twenty years ago.
P.J. has built a name for himself over the past few years, with a number of CD & EP releases via Viper and gaining credibility in indie singer-songwriter circles for his serene and thoughtful brand of introspective folk and pop music.  He tours Europe at least once a year, with radio play in the Netherlands (Radio 1, 3FM) and the U.K. (BBC radio).  Pacifico has evolved from a beloved, under-the-radar, Connecticut-based road warrior to an international-profile indie, and has been covered in national outlets ranging from M Music and Musicians Magazine to American Songwriter to iTunes Editorial and more. He recently signed a licensing deal with Razor & Tie Publishing and will be announcing new tour dates soon.
---
Sunday, July 17 – Kenn Morr Band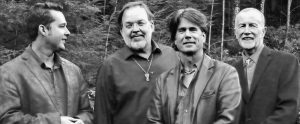 Growing up on Long Island, Kenn was inspired by such lyric and melody-minded acts as Gordon Lightfoot, Simon and Garfunkel, Graham Nash, and Jackson Browne. Rex Fowler of Aztec Two-Step became his friend and supporter. When a college baseball scholarship didn't work out, he turned—appropriately—to Communications, a field for which he is well-suited. He's got a radio announcer's rich baritone and the kind of humor and charisma that enthralls audiences of all sizes, from intimate coffeehouses to the stages of venues as demanding as the famed Bitter End in New York City and the International Festival of Arts and Ideas on the New Haven Green.
Kenn trusts the universe to bring him what he needs: parking spots, dry weather, you name it. He left Long Island and found in Connecticut a home, new friends, and—eventually–the band that brings his music to life. He calls it his best band ever. First up was master percussionist Dr. Bob Gaspar, known for making one drum sound like four. Then the universe sent violin virtuoso and multi-instrumentalist Tom Hagymasi. (Kenn calls him "an animal.") The final piece in the puzzle was melodic bassist "Magic" Pat Ryan, a graduate of the Berklee College of Music. Known for its close three-part vocal harmonies and fiery instrumental interplay, the group has been together for several years, becoming fast favorites on the outdoor festival scene. They've paid dues of every kind and played gigs of every stripe, along the way sharing the stage with artists like John Sebastian, Al Kooper, Eric Burdon, and John Wesley Harding.
With airplay across the country and in Europe (where KMB music gets played in England, Italy, Spain, Belgium, and the Netherlands, among other countries), "Afterimage" is set to bring the Kenn Morr sound to many new listeners.
---
Sunday, August 28 – Chris Coogan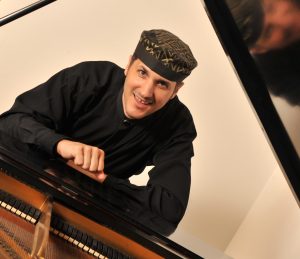 Chris Coogan is a jazz musician – the New York Times calls him "a masterful pianist." Chris has played with Dave Liebman, Randy Brecker, Lew Soloff, Jimmy Vivino, John Tropea, Chris Parker, Harold Danko, Paul Shaffer, Freda Payne, Kelli O'Hara, Stevie Van Zandt, Ronnie Spector, Darlene Love, Phoebe Snow, Ben E. King, Lesley Gore, Gene Wilder, Tevin Campbell, Steven Van Zandt, Chevy Chase, Joe Bouchard of the Blue Oyster Cult, Jane Powell,  Genna Elfman,Tonja Walker of One Life to Live, Kristen Chenoweth, Marilyn Maye, Ivan Rutherford, Kevin Gray, Carol Burnett, Rosie O'Donnell, Shawn Colvin, Whoopie Goldberg, and Jim Naughton.   His Gospel credentials include performing with Take 6, Al Sharpton, Jesse Jackson, Maya Angelou and Richard Smallwood.  Locally, he directs the Good News Choir, a community choir that features his compositions and performs at local churches and events.  Most weekdays, Chris teaches jazz piano and balances gigs with his jazz quintet.  He has recorded over 8 CDs featuring his original jazz and gospel music.  On television, Chris has played piano on Celebrity Jeopardy, the Arsenio Hall Show, and has written and performed original Gospel music for PBS on a prime-time documentary on the evangelist Amy Semple Mcferson with Emmy award winning composer Brian Keane. Also with Brian, he has performed 'whorehouse piano' for the hit series 'Copper'on BBC America. His piano playing was featured on BBC hit show, "Copper" produced by Barry Levinson.  Chris has written 4 national spots for the Humane Society and has performed on many other jingles. Chris has also performed for Martha Stewart, Joanne Woodward, Paul Newman and for former President Bill Clinton and Hillary Clinton. Chris states, "I bring people together with music."