Life in the Sixties Opens April 28 from 2pm – 4pm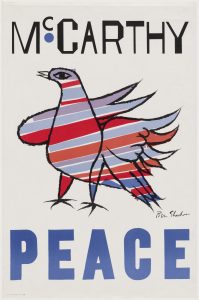 The Weston Historical Society presents Life in the Sixties – an exciting exhibition that captures the unrest and rapid change of the time. The exhibition includes images covering politics, music, personalities and trends, plus iconic fashion items, rock posters, and memorabilia; opening Saturday April 28th from 2PM to 4PM at 104 Weston Road. In conjunction with the exhibit, the society will present several music events, lectures, and discussions. The museum will be open on Thursdays and Sundays from 2pm – 4pm in May and June.
On display will be a rare showing of Sixties Fashion from the vast corporate Design Archive of world-famous American designer Tommy Hilfiger; including printed sheath dresses, swing coats, vintage swimwear and accessories from the era.
Music will be a major focus of Life in the Sixties. Featured is an exhibit of ten black and white rock and roll photographs from the 1960s taken by Weston resident and photographer Michael Friedman; among them The Rolling Stones, Janis Joplin, and The Band.
The exhibit will be supported with a series of community events, starting with an all-star panel discussion of "Music of the Sixties", moderated by Old School Music Production's Roger Kaufman. The panel will include historian/author Dan Woog, Susan Feliciano, Arts & Entertainment writer Christina Hennessy, music engineer/producer Rob Fraboni, singer-songwriter Warren Bloom, 60s photographer Michael Friedman, drummer David Weber, and singer Vaneese Thomas; and will take place at WHS Museum on May 5th at 7:30pm.
On May 19th, The Cobbs Mill Café will re-open its doors for a retro 60s Coffee House. Three celebrated lifetime Folk and Coffee House musicians, Robin Batteau, Rob Carlson and Jon Gailmo, will perform.
In addition, the society's popular Music at the Barn outdoor concert series will showcase music of the sixties across many musical genres starting May 20th, with Meijor Seven Jazz Band, a group of talented Weston High School musicians.
Several lectures will also be presented throughout the course of the exhibit, starting with "1968: A Year That Changed History" given by Jeannie Bennett, retired Weston High School History teacher, on May 16 at 7:30pm at the museum.
The Weston Historical Society would like to thank our annual sponsors: Fairfield County Bank, Cohen and Wolf P.C., KMS Partners at Coldwell Banker and our exhibit sponsors Teed and Brown, Aspetuck Valley Country Club, and Jet Blue. The society is grateful to Tommy Hilfiger – Principal Designer & PVH Corp for the loan of vintage and Tommy Hilfiger Collection pieces from the Tommy Hilfiger Design Archive; and Roger Kaufman, Old School Revue for music coordination.
To arrange a special or group tour, please call executive director, Marianne Frisch at 203 226-1804 or email info@westonhistoricalsociety.org.
Life in the Sixties Program Sponsors: