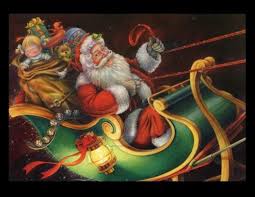 Santa is coming to town and bringing Mrs. Claus and Elf and when he lands on Sunday, December 21 at the Weston Historical Society he will greet and talk to children.
In addition to North Pole visitor, the historic Coley House will be open for the holiday season on Sunday, December 7th, 14th and 21st from 1 to 4 pm.
"The public is invited to view Coley House in its beautiful holiday array, thanks to the Weston Garden Club, which is once again contributing both time and talent to decorate for our Weston community to enjoy," said historical society president Dallas Kersey.
The garden club's theme this year is "An Old Fashioned Weston Christmas." Also, there will be a special exhibit of antique toys and cards from Christmases past on view at the Museum, located next to Coley House.
The man in the bright red suit will take time out of his busy schedule on Dec. 21 from 1 to 4 pm. to pose for photos. Children are invited to enjoy cookies with Santa.