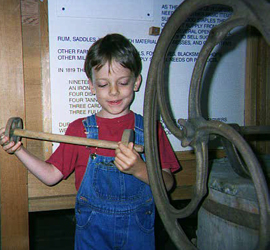 Our mission is to educate and enlighten our children, the community and general public by serving students and teachers directly and as a resource for all others seeking historical information.
Central to our vision for the future is the desire to instill in Weston's collective consciousness, a sense of community pride in our heritage and intellectual curiosity about our heritage.
You will find a list of education events, programs and exhibits in the navigation menu on the far right column of this page.