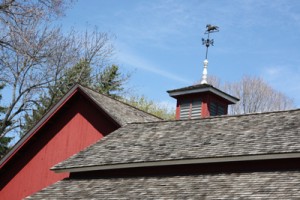 The Coley Homestead, home of the Weston Historical Society, is located at 104 Weston Road.
The homestead dates back to the early 19th century and once included more than 100 acres of farmland and meadows roughly bounded by Weston Road on the east, Broad Street on the south, Briar Oak Road on the north and Cavalry Road on the west.
The Homestead today is 3.7 acres and includes the Coley farmhouse (circa 1841), a large barn and cattle shed (circa 1880), a carriage house (circa 1840), several small out buildings and a cider press shed built by the Society in 1993.
The homestead was established in 1834 by David Dimon Coley on 15 acres of land leased from his father, Eliphalet Coley. David later purchased and inherited additional acreage from his father and father-in-law, John Andrews. Five generations of the Coley family occupied the Homestead for 167 years, and for much of that time, worked it as a farm, raising livestock and growing both cash and feed crops.