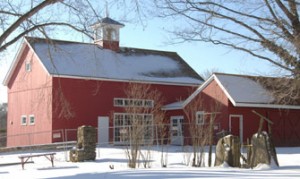 The Historical Society's primary goal is expanding service to the Weston community. The new archive facility is on the site of the Coley Homestead.
The building contains a fire-proof, heat, moisture, and light controlled vault which will house the papers, pictures, maps, diaries and other ephemera belonging to the Historical Society. With such a safe environment, we are hoping to acquire more of Weston's precious history.
The upstairs of the building will be used for display purposes, for meetings, lectures, and office space.