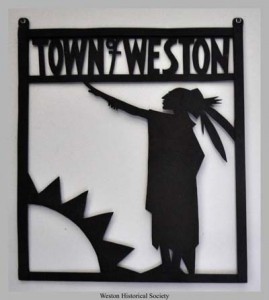 Oral history has benefits that no other historical source can provide. They lend depth, texture, flavor, and color to history and yield details of time and place that are generally not available in the formal written record.
The Society's Weston Voices Oral History Project provides a living record of how life has been lived here over many decades by gathering, preserving, and celebrating the voices of a wide range of our long time residents. Interviewees have been chosen with an eye toward balancing their age, their role in the community, their professional accomplishments, their ties to past events, their knowledge of Weston as it was and as it grew, and their perspectives on the people and events that have given the town its special character.
An earlier group of interviews done in the 1970s, '80s and '90s can be found in the Historical Society's archives. Some have been preserved digitally by the Weston Public Library. The current series, begun in 2015, and accessible here as well as our archives, features the interview videos as well as the annotated transcripts.
Weston Voices is sponsored by the Weston Historical Society and its members and friends with additional contributions from the Weston Education Foundation and the Friends of the Senior Activities Center.
---
Margot Hopfer
In this interview, Margot Hopfer, with the help of her daughter Helen Goldenberg, shares her memories of being a refugee from Nazi Germany as part of the Kindertransport rescue effort. Margot's story provides insight into the horror of Kristallnacht, how her life was spared on the Kindertransport, and how the people of Great Britain refused to be bystanders and served as "upstanders" instead. Between 1938 and 1940, some 10,000 children's lives were saved on the Kindertransport. Several families in Weston have grandparents who took this journey.
---
Fred Hellerman
Fred Hellerman was known world-wide as a folk singer, guitarist, producer, and song writer. He was a founding member of The Weavers, one of the most famous and influential folk groups of the last half of the 20th century. Hellerman moved to Weston in 1969 to join the vibrant artist's community already here and he and his wife Susan Lardner raised two children. Carried out in the spring of 2016, these interviews were likely the last before his death in September of that year.
---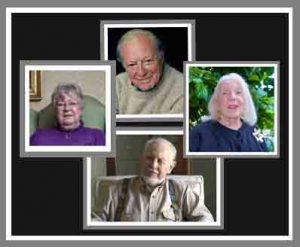 Highlight Reel, March 2016
To celebrate the first year of our oral history program, the Society created a video that presented brief highlights from conversations with four of our interviewees. It debuted at the Historical Society's Annual Meeting on March 26, 2016.
---

Robert Turner
Bob Turner has been a key figure in the planning and development of Weston as we know it today. His planning skills and early leadership of the Planning and Zoning Commission during a critical expansion phase of the town ensured the preservation of two acre zoning, keen oversight of our natural resources, and creation of the character of our town.
---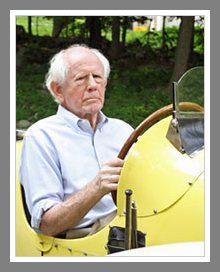 Alden O. Sherman
Among Weston's notable citizens is Alden O. Sherman, entrepreneur and inventor whose insights and machine tooling expertise led, among other things, to his patents on the innovative design and production of gas turbine aircraft components. An avid collector of antique cars, he still drives his eight‑decade old Bugatti on the streets of Weston.
---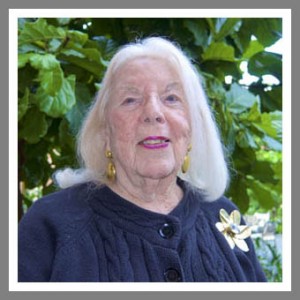 Patricia Heifetz
When Pat Heifetz moved to Weston in 1964, news of town meetings and events traveled mainly by word of mouth. Combining her training in journalism with her passion for accountable town government and sharing news of local events, she launched The Weston Forum in 1970, turning a discombobulated town into a community.
---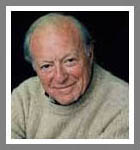 Mort Schindel
Mr. Schindel is the founder and creative force behind Weston Woods, known world-wide as a pioneer in adapting famous children's books into animated films. Here he tells the story of how he took an idea and a ramshackle house and property and built it into a creative center. Produced by the Weston Woods Institute and used with permission.
---
Scott Hill
This is the best extemporaneous account of a family's life in Weston during WWII. Scott and his wife Betty were well-known long time residents, active volunteers, and an intefral part of town life. This oral history is in the form of a video-taped lecture by Lisa Paulson, Scott and Betty Hill's daughter, in which she reads from his letters written between 1939 and 1945. Lisa then adds her own childhood reminiscences of that time.
---
Judy Albin
Judy Albin has been a commercial artist, a teacher's aide at the Hurlbutt Elementary School, and an active volunteer, including as a guide to the Historical Society's Coley Homestead. Judy lives in the historic Morehouse home, which dates to 1859 and is well-versed in the history of that family. In addition to telling her own story, she reads from Ebenezer Morehouse's Gold Rush diary and Rufus Rowland's Civil War diary.